Data Center Solution
Data center is an important part of modern IT infrastructure. Modern data centers are equipped with advanced communication networks, computing and storage devices, capable of handling large amounts of data from storage endpoints, server nodes and network ports. In cloud servers, a very large data center is a key component with a large amount of computing power and storage capacity, designed to support a large number of online applications and services.

C-FLINK is a leading provider of data center solutions, providing high-quality and comprehensive DAC copper cables, AOC optical cables, SAS/SATA/PCIe storage connections and optical transceiver components. C-FLINK's highly differentiated and innovative solutions can meet the growing demand center of modern data and empower data-driven networks.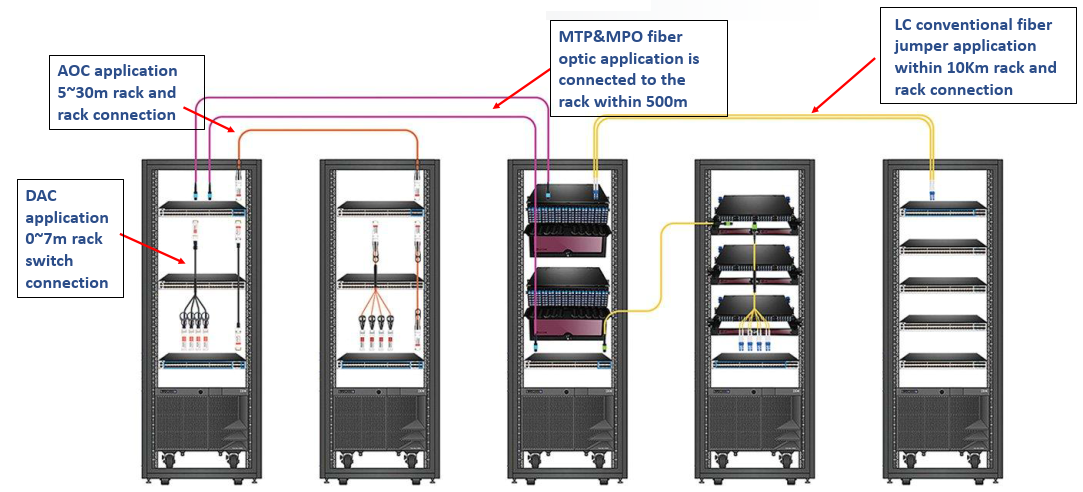 Recommended Products: